Academy of Sales and Marketing, is a professionally managed consulting firm which specializes in providing customized strategies for SALES GROWTH.
Academy of Sales and Marketing started its operations in 2018, with a management team having a overall experience of more than 100 years with a focussed objective "To assist organization of varied dimension starting from startup, MSME to Corporate to boost their SALES".
Seasoned professionals who have hold leadership responsibilities with organizations of repute across a wide spectrum of Industries like FMCG, FMCD, Consumer durables, Pharma, Telecom, Stationary & Writing instrument, Baby Care.
We as a team works cohesively and collaboratively with clients to achieve the desired level of Sales.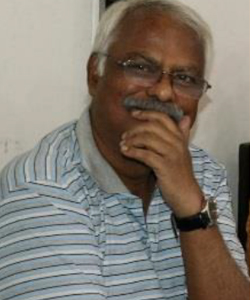 Suresh Gopalaswamy
(Mentor)
Mr. Gopalaswamy has 20+ years' experience in Behavioral and Functional Training . Facilitated and coached clients from wide range of industries. Retired from HUL as senior Manager Channel Operation. He is a guest faculty at IIM-C for MDC programs for Senior management as well as ISS probationers and a Senior Advisor to other IIMs . Mr. Gopalaswamy's area of expertise includes Sales Management, Selling Techniques, Business Partner Management, Competency Mapping & Development, Business Story Telling, Change Management, Execution Skills among many others.
Deepak Bhattacharya
(Co-Founder)
Deepak Bhattacharya is a renowned sales and motivational trainer, he started his corporate journey after completion of MBA and with outstanding performance year on year he grew through the ranks from Management Trainee to General Manager. He has in-depth knowledge of FMCG and Telecom industry and has worked across all the four regions of India and countries like Myanmar and Bhutan. Worked with leading business houses like- Tata, Birla, TTK and MNCs like Kodak & Gillette spanning over more than 2 decades A Gold medallist assessor of TBEM (Tata Business Excellence Model). He is empanelled "Knowledge Partner" of Department of MSME, Government of India He was also associated with Indian Chamber of commerce as Director before conceptualizing the need of a firm which can support corporate and individual to boost their sales and started " Academy of Sales and Marketing" in the year 2018. Author of book titled "Don't sell let people buy"
SukantaBhunia
(CEO)
Acquired expertise over 27 years in Channel Sales & Distribution Management with wide spectrum of industries like PHARMA, FMCG, FMCD, and BABY CARE. Worked with leading MNC & Indian companies' like- Hindustan Unilever Ltd, Parle Products Ltd, Golden Tobacco, Rollick Ice Cream, McNroe Consumer, Me n Moms, Albert David Ltd. Started his career in pharma industry as a Medical Representative and grew through the ranks to Regional Sales Manager of FMCG industry. He worked in entire East zone and a part of West Zone as well. New business set up from the scratch, people recruitment, training & development and managing attrition are the key strength. Experience in directing cross cultural teams to design & deploy the best practices Expert in selling skill & competency, behavioural and soft skill training.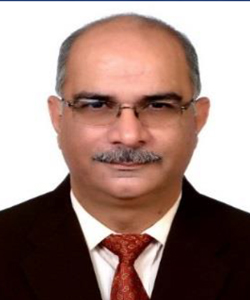 Marazban Bharucha
Director Operations
He brings with him over 25 years of experience across Brick n Mortar as well as Digital Platforms. Having started his career as Sales Representative at Parke Davis, to National Sales Head at Tata's, he is known not just for delivering business results but for building teams that do. Apart from having worked in FMCG, MarazbanBharucha also had a brief experience in selling Encyclopaedia in Saudi Arabia, Marketing Manager & Corporate Sales head, with The Bombay Store & setting up National Sales & Distribution for Panini in India – A Marvel Group Company. Finally in Telecom, he was the Business Head for the Prepaid mobile services business with Vodafone Gujarat (then Fascel) where he lead the circle to be the first in the country (state run) to touch 1 lakh subscribers. This was followed by a 70% market share vs Birla AT&T in the state. While being the youngest AVP at Vodafone, heading Sales operations for Gujarat state, he was invited by Tata's to lead their Prepaid Business on a Pan India Basis. Setting up Sales team, hand holding Distribution network, putting in place the Sales Manual for National Sales Operations & building for the first time in India an IT system to monitor Primary – Secondary & Tertiary Sales, were some of his achievements. He then led the organization to build the Sales Operations for Tata-Docomo, on a Pan India basis. Marazban specializes in providing consulting advice to start-ups across industries.